"Your Word is a lamp to my feet and a light to my path." Psalm 119:105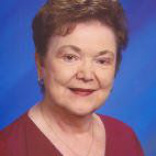 KAY MURDY'S reflections include the Sunday and Weekday Mass Readings of the Catholic Church, Feasts and Memorials of the Saints as well as tools to enable the reader to understand the Old and New Testaments and to pray the scriptures.
KAY'S COMMENTARIES PROVIDE THREE LEVELS FOR UNDERSTANDING THE SCRIPTURES AND APPLYING THEM TO OUR LIVES:
TO KNOW:
What does the author intend to say to the reader?
TO LOVE: How do the Scriptures help deepen my relationship with Jesus?
TO SERVE:
In what ways do I love and serve God, my family and my community?

Spend time reading and meditating on the Scriptures of the Liturgy. Try to make this a daily habit. "Ignorance of the Scriptures is ignorance of Christ." St. JeromeFor comments or questions or permission to reprint my commentaries copy and paste address into your email:
murdyk@netscsape.net
---
KAY MURDY, AUTHOR, SPEAKER

Kay Murdy has a Masters in Religious Studies from Mount St. Mary's University, Los Angeles, CA. Kay is a co-founder and member of the teaching and coordinating team of the Catholic Bible Institute for the Los Angeles Archdiocese co-sponsored by Loyola Marymount University.

---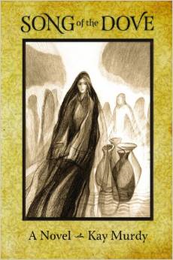 Song of the DoveA novel on Mary of Nazareth by Kay MurdyHere is the story of a Jewish woman of the first century, Miryam of Nazareth, who lived in a tiny village nestled in the hills of Israel. She had parents, friends, a husband, a son, and she struggled to understand the strange things happening to her in a time and a place with more than its share of turmoil, both political and religious. What happened tested both her faith and courage. ACTA Publications Price: $18.95 Order:
http://www.actapublications.com/songofthedove/
or at www.amazon.com, in paperback or Kindle versions.
I am pleased to announce that my book has received 3rd place for novels from the Catholic Press Association.
---